CWB Financial Group is not your typical bank.
We're obsessed with your success™
It's our promise to our clients, and our commitment to our employees.
Canadian Western Bank (CWB) is the only full-service bank in Canada with a strategic focus to meet the unique financial needs of businesses and their owners. Our teams take a relationship-based approach to deliver a uniquely proactive client experience through highly personalized service, specialized expertise, customized solutions, and faster response times. We provide full-service business and personal banking, nation-wide specialized financing in targeted industries, comprehensive wealth management offerings, and trust services. And we do it together – united, as one CWB. We are passionately committed to the responsible creation of value for all our stakeholders and our approach to sustainability will support our continued success.
Our highly engaged teams operate within a client-centric, collaborative, and change-ready culture, with a core focus to achieve our vision to become the best full-service bank for business owners in Canada as we continue to transform our capabilities. And we are building momentum.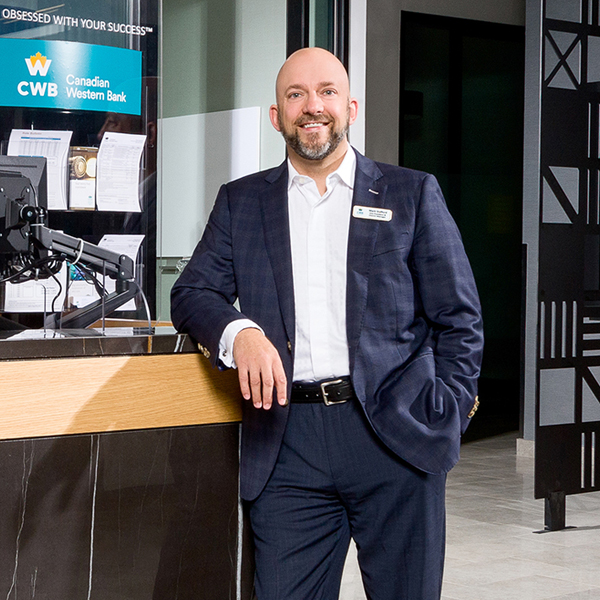 Get your foot in the door with CWB 
Love where you work, work where you're loved.
Learn firsthand about business banking in our Banking Associate Program. You will be part of a best-in-class cohort gaining real work experience while learning sought after industry skills. Through hands-on mentorship, guided training, and personalized coaching, you will investigate business banking and become a critical member of our team dedicated to serving our clients. This is your opportunity to get a foot in the door with CWB.
Canadian Western Bank is one of the fastest growing financial institutions with coast-to-coast expansion. This growth is an exciting opportunity for our Banking Associate graduates, as new roles and positions are made available to our employees every day. The Banking Associate program is the first step in becoming a business banking professional, and graduates of this program will have opportunity to continue growing their careers with CWB.
Take the first step, apply today.
Want to learn more? Join us virtually for an Information Session where you will have the opportunity to ask questions, meet a panel of Banking Associates & Alumni, educators, mentors, trainers & more!
Join us Friday, Sept 16, 2022 at 12:00 p.m. MT or Thursday, Sept 22, 2022 at 12:00 p.m. MT
Email [email protected] and indicate which session you'd like to attend for a personal invite.
Reserve your spot
Our program
General Commercial. Equipment Financing. Real Estate.
Banking Associates are part of an accelerated developmental program designed to equip individuals with a foundation for a career in Business Banking. Working primarily in our banking centres with deal teams, this role focuses on developing core-banking skills and provides credit structuring, credit underwriting, risk management while delivering client solutions with increasing autonomy and complexity over the course of a 12-month accelerator program. Partnering with experienced finance professionals and leaders across the organization with direct executive sponsorship & engagement with the C-Suite professionals. You will grow your financial foresight, develop under an experienced CWB leader, and foster a well-rounded network of diverse banking professionals.

Difference makers. Active learners. Dedicated underdogs. Change advocates. Game changers. Self-starters. The passionately committed. We hire with intention.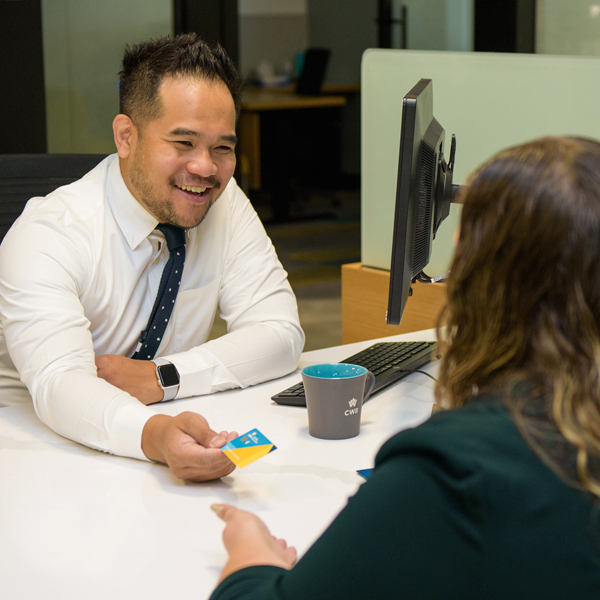 You're a candidate if: 
You're completing your undergraduate degree and can begin work in the Spring of 2023.
Building relationships and networking with people from a diverse group of backgrounds is central to your purpose.
You have an analytical mind, are naturally curious, and love diving into data to inform your decisions.
You're fascinated by financial services and understanding business operations of today and tomorrow.
You are prepared to be brand ambassador and sell client-based solutions with confidence, seeking positive impactful outcomes for all.
You are results driven with a bias for action. You push yourself to achieve goals, welcoming challenges and pursuing objectives with energy, drive, and the need to finish, and finish well.
You take ownership of your own learning and development, actively seeking new ways to grow and be challenged.

The word inclusion has deep meaning to you. It's more than a concept, it's a way of thinking, behaving, and holding yourself accountable.
You've got questions, we've got answers. 
In our Frequently Asked Questions we cover prerequisites, the recruitment process, today's working environment at CWB Financial Group and what you can expect from the program.
Explore Banking Associate FAQs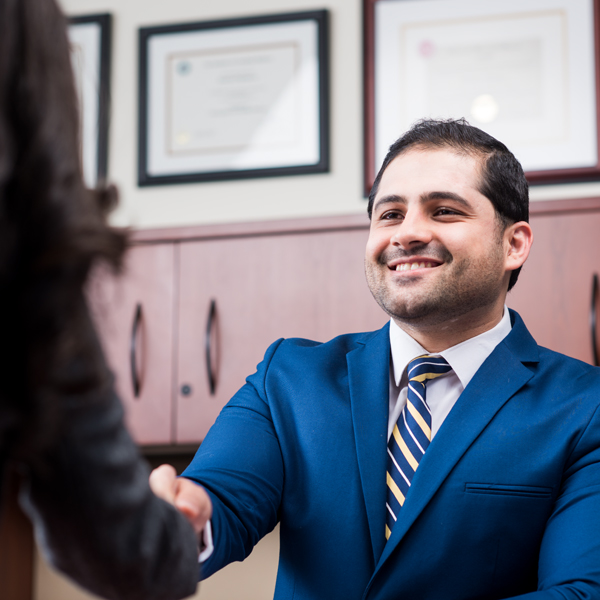 What's in it for you?
A comprehensive rotational experiential learning & developmental program that accelerates you career to the position of Portfolio Management Specialist.
A blended learning approach including classroom, on-line, and group collaboration.
An accelerated compensation program with competitive salary reviewed every 6 months after graduation up to 2 years tenure with additional opportunities for annual performance incentives based on performance thresholds, a flexible benefits program and continuing education programs.
An assigned mentor & program manager to support your learning journey.
Dedicated support & extensive networking opportunities throughout the program with various touch points and interactions with program alumni, program owners, educators, and senior leaders.
Embedded in a cohort, you will benefit from peer-to-peer learning, camaraderie, shared training & working sessions & the freedom to fail forward.
Educational Assistance & Professional Membership fee reimbursement
Full access to CWB Coaching Services & CWB Career Services
Annual Banking Associate Conference
Banking Associates also qualify for the Key Contributor Program
Inclusion has power
Labels don't matter here, but your perspective does.
Bring you. All of you. Student. Volunteer. Outdoor enthusiast. Indigenous community partner. Foodie. Data nerd. Neurodivergent perspective. Ally. Sports fan. Human rights activist. Weekend warrior. Comic book collector and more!
All applicants are welcome, and we expressly encourage applicants to apply who identify as female, persons with visible and invisible disabilities, Indigenous Peoples, LGBTQIA2S+ and racialized persons.

At CWB we believe that inclusion has power, and we're always looking for unique perspectives to add to our teams. We have a culture that thrives on idea-sharing, collaboration, respect, caring and camaraderie. If you have a voice to add to the conversation, we'd love you to apply. All applicants are considered as part of an equitable and fair selection process.
Why CWB Financial Group?
Hybrid work environment with everyday flexibility & flexible work arrangements
It's a new world, and we're learning to embrace it! People are changing the way they work and connect, so at CWB, we're changing too. Join a team that lets you impact the future, grow to your fullest potential, be your authentic self, and connect with clients and colleagues in meaningful ways.
People-first benefits
At CWB, we know your life, downtime, family, adventure, recovery, and future are an important part of you. They're important to CWB too. That's why our benefits take care of your whole life, family included.
Wellness matters
We offer an award-winning benefits package that includes 100% company-funded health coverage, health care spending account, a flexible wellness program & generous time-away options to unplug, rest & recover.
You can bring your whole self to work
Inclusion is a journey requiring practice & experience to result in a powerful outcome. Your perspective matters & voice will be heard. Find a community within the CWB family in our employee represented groups.
Career development

We invest in our employees' development to help them reach their professional goals with organization wide Coaching services. Strategic career design is an investment in our core asset – our people.
Community giving
Make a difference. Drive economic prosperity in your community. Get involved. Volunteer. Fundraise. All with CWB support.
Competitive compensation
Base salary & pay for performance incentives. Retirement investment strategy. Company ownership. You can't work forever - so, we've got you covered.

Find your why at cwbcareers.com.