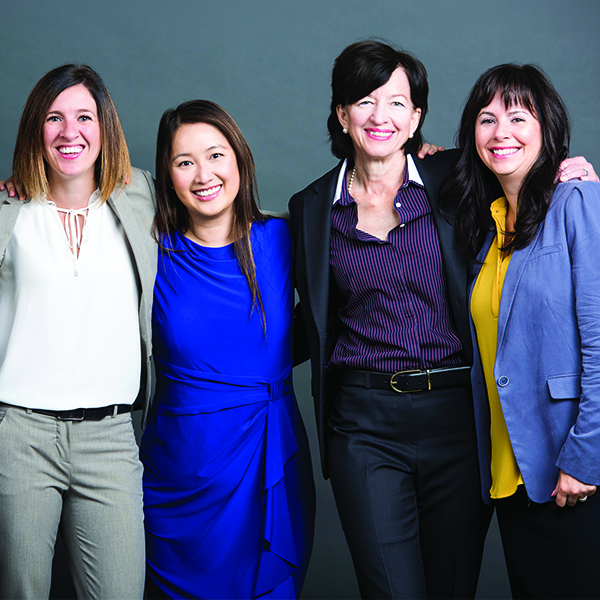 Bring your whole self to work
CWB Financial Group is committed to being an equitable employer, providing an inclusive environment for a diverse workforce, including but not limited to: women, persons with visible and invisible disabilities, Indigenous persons, gender and sexual minorities, and visible ethnic minorities. We believe that inclusion has power. In fact, that's one of our values. We know that diverse teams unleash new ideas and perspectives. We work to create an organization where people can be proud of who they are, and allies for those around them. We know that there is power in our differences and we are committed to providing equitable treatment to all employees, applicants and clients. And beyond that, we celebrate our people and those differences.
We're proud to have built a culture that thrives on idea-sharing and collaboration, and we're always finding ways to continue to create a warm, welcoming and inclusive work environment. We have an active ethics program, mandatory Respect in the Workplace and unconscious bias programs, comprehensive policies related to employment equity, and an ongoing strategy to ensure inclusion and diversity thrives at CWB.
Equity Report Narrative
Check out our most recent annual Employment Equity Report for more information about our equity, diversity and inclusion programs and practices.


A commitment to the United Nations Women's Empowerment Principles
CWB believes in the responsibility to empower women in the workplace, marketplace and community. We also know that it takes a concerted effort and partnership continuously foster progress. It's why we signed on to the UN Women's Empowerment Principles (WEPs).
Joining the UN WEPs community is a sign of our commitment to gender equality at the highest levels of our company:
"At CWB Financial Group we're working hard to foster equality and nurture an inclusive environment where each and every employee can bring their whole self to work, and where there are no barriers to personal success. We've made significant strides in inclusion and diversity, however our work is never done. The signing of this UN initiative affirms our continued commitment to gender equality"
Chris Fowler, President and CEO
Learn more about CWB's role in the UN WEPs community and our work to promote gender equality.